All the information a fan could want.
Brand:
Arsenal Football Club
Application:
Official Arsenal App
Platform:
iPhone


Campaign Objective:
Arsenal wanted to launch an iPhone app at the start of the new Premiership season. "With more than 50 million supporters worldwide, developing an app was the next step in providing fans with the best experience for their team," said Michael Leavey, General Manager of Arsenal Broadband Ltd.
Description:
The app takes advantage of the new OS3.0 iPhone software and features Arsenal Football Club news feeds, first team fixtures, league table news, a photo gallery and footage of match highlights as well as profiles, stats and biographies on all the first team players.
Results:
The Arsenal app reached the Top 10 in the overall charts and #1 in the 'free apps' sports section within the first week of launch.
Screenshots: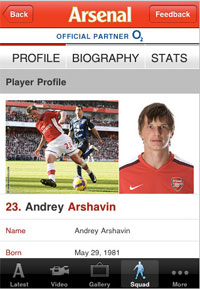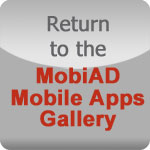 31.12.2009&nbsp &nbsp Tags:
mobile-application
,
sports