360Fashion Mags
Brand:
360Fashion Network
Application:
360Fashion Mags
Platform:
iPhone


Campaign Objective:
This applications is designed to allow niche fashion publications and fashion designers to showcase their content on the iPhone platform.
Description:
The 360 Fashion Mags application is designed to act as a newsstand for the fashion industry. It allows niche fashion publications, fashion designers, artists and illustrators to upload an iPhone magazine to the newsstand and gain global visibility through the itunes store.
Results:
The application is attracting an increased number of independent fashion publications, fashion designer brands and professionals.
Screenshots: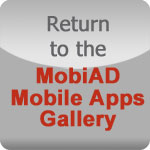 16.05.2010&nbsp &nbsp Tags:
fashion
,
mobile-application