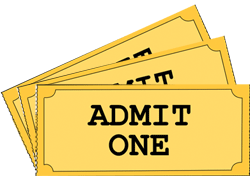 24 to 27 February, 2014
Barcelona, Spain
MobiAD News was pleased to be able to offer a limited number of exhibition passes to the MWC 2014 thanks to our partnership with the GSMA.
However, we had many many more requests than tickets, so we've had to close off the entry.
Due to the huge demand, unfortunately we will not be able to provide tickets to everyone that requested one. We have had to make a random selection of entries for the number of tickets that we do have access to.
Over the next couple of days, everyone will be notified whether or not we are able to provide them with a Mobile World Congress ticket.
Thanks again to the GSMA for providing these tickets, and thank you to all the MobiAD readers that responded.