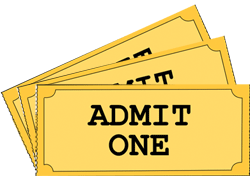 25 to 28 February, 2013
Barcelona, Spain
In just a few weeks, the leaders of the Mobile industry will all start heading towards Barcelona, Spain for the 2013 Mobile World Congress, the "Mecca of mobile".
MobiAD News is pleased to be able to offer a limited number of exhibition passes to the MWC 2013 thanks to our partnership with the GSMA.
The MWC 2013 provides a great venue for mobile industry networking, new business opportunities and deal-making. It includes:
an extensive conference featuring world class keynotes
a product and technology exhibition showcasing 1,500 companies
App Planet, the Centre of the Mobile Apps Universe
The annual Global Mobile Awards ceremony, which recognises mobile solutions and initiatives from around the world.
Thanks to our partnership with the GSMA (the association that organizes the MWC), MobiAD News has a limited number of free exhibition passes to give away. These passes provide access to the exhibition and the seminars (but unfortunately not the full conference program).
If you would like to receive one of these passes, please let us know by entering your email and company name below. By the end of January we will email you to confirm if we are able to provide a ticket. Unfortunately, if we have too many requests, we will not be able to provide tickets to everyone.