Consulting Services
We provide the following services:
•

Strategic Workshops
on Mobile Marketing &
Advertising


•

International
Partnerships &
Business Development


•

Investment Due
Diligence &
Matchmaking

for more information &raquo
MobiAD Archives
Top Story of the Week
Coca-Cola has had a long history of successful, innovative advertising in many media. Last summer, Coke ran a campaign in Hong Kong that successfully combined the reach of TV with the engagement of mobile to create a true phenomenon across the region.
17. 04. 2013.
Industry News
Mobile Commerce seems to be going through a growth phase were many new approaches are being tried to see what consumers will like.
Recently venerable American Express partnered with social media powerhouse Twitter to let consumer purchase simply using #hashtags!
20. 05. 2013.
Industry News
Retargeting
is a fascinating and scarily effective marketing tool that has been used for customers buying online through desktops for some time. However, until recently, it was absent from mobile.
In this guest article, Simon Wajcenberg, Global CEO of Clash Group explains why this is now available, and what this ground-breaking development means for marketers and their brands.
17. 04. 2013.
Industry News
Facebook has reported its first profit since the company's IPO last year. At that point, Facebook saw its stock plummet in its opening day. And for the two consecutive quarters afterwards, Facebook was operating at a loss.
Now, for the first time, they've reported a net income of $64 million - citing their increased focus on mobile platforms for the turnaround.
17. 04. 2013.
Industry News
Android app developers looking to make a bit more money need search no more: a partnership between
Electronic Arts Chillingo
division and
Samsung
is offering them
100% of revenue
on their work.
17. 04. 2013.
Industry News
How often do you send SMS messages any more? With a whole host of alternative (and, more importantly, free to use) messaging services like Whatsapp, iMessage and Viber, it can often feel like a redundant platform.
However, a new report from mobile interaction specialists
Tyntec
highlights the potential and importance of text-based marketing, especially for app developers that are trying to build an audience and demand for their app.
17. 04. 2013.
Market Resources
Golden Gekko
has released their top mobile trends for 2013 list, with a whole host of great advice for retailers, both mobile, online, and traditional.
Of course many of the trends revolve around the explosive growth of mobile retail, including m-commerce, in-store comparisons, CRM, customer loyalty, etc. Take a look at these trends, they could be important for your business.
06. 03. 2013.
Campaign Watch
Augmented reality isn't a particularly new concept, and quite a few mobile apps incorporate it - often for gaming purposes. Now however, one company has found a unique use for AR technology: potty training.
Kimberly Clark
, the company behind
Huggies Pull Ups
, has created a free app to help children and their parents work together through this special event.
27. 01. 2013.
TAG Cloud - Subjects covered in MobiAD News
Most Popular Campaigns
---
See over 50 campaigns in the
Campaign Watch
section from Coke, Calvin Klein, Adidas, Nissan, Channel 4, Visa, and many more.
Upcoming Events
14 to 17 October, 2013
New York, USA
This annual event will once again bring together key players in the mobile and financial sectors to focus on the latest developments and newest innovations in NFC and mobile financial services.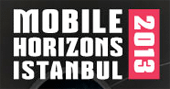 4 June, 2013
Istanbul, Turkey
An exclusive thought leadership forum that will give you a deeper insight into the future of mobile. A unique format, expert speakers, and an exclusive venue will guarantee a productive and enjoyable afternoon for all the attendees.
See more conferences in the
MobiAD Event calendar.
Mobile Application Gallery