Consulting Services
We provide the following services:
•

Strategic Workshops
on Mobile Marketing &
Advertising


•

International
Partnerships &
Business Development


•

Investment Due
Diligence &
Matchmaking

for more information &raquo
MobiAD Archives
Top Story of the Week
It is getting harder and harder to keep up to date with all developments in the market these days due to the rapid pace of change in both technology and in consumer behavior.
To address this need, for the past 20 years
Mary Meeker
has put together an annual presentation about the key trends in the internet and mobile world. The presentation covers a wide variety of topics including
mobile advertising, wearables, apps, content distribution, IPO's, healthcare technology
, and lots more.
The report provides not only thought provoking insights, but also detailed numbers to back them up. If your business is effected by developments in digital technology, then this is a report you have to look at.
14. 07. 2015.
Industry News
Rising expectations from digitally sophisticated consumers are putting significant new demands on retailers.
Mobile apps are no longer really optional for leading retailers, having a mobile app is now virtually a necessity. But a new study shows that it's not enough to have just any sort of app - today a consumer's overall view of a retailer is determined by their app experience.
27. 07. 2015.
Industry News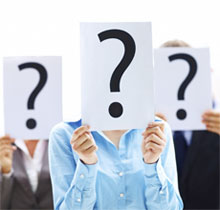 Today's smartphone users are spending an ever increasing amount of their time and attention on mobile apps - it seems the demand for apps is unstoppable.
But although users clearly love apps, it is getting harder and harder for app marketers to get noticed in this highly competitive market.
In order to understand more about the dynamics of app discovery and engagement,
Google
ran a very interesting study on consumer app acquisition and usage behavior.
22. 07. 2015.
Industry News
The use of bluetooth enabled "beacons" in retail environments is one of the growing trends in mobile commerce.
As with any new marketing-focused technology, the key question is always "what is the reach?"
A new release from beacon platform company inMarket shows that beacons seem to be reaching a critical mass of addressable consumers.
15. 07. 2015.
Industry News
A key theme at this years'
Mobile World Congress
was the rapid emergence of the
Internet of Things
as key future growth area for product, solution providers and telco operators.
IoT is taking off, and in a big way, evidenced by the massive amount of IoT solutions and applications shown at MWC.
11. 05. 2015.
Market Resources
The mobile marketing industry continues to change a great rate, with evolving ad formats, media types, and customer behaviours.
The ways in which mobile advertising is purchased is also changing radically. A new study from the
IAB
shows that programmatic mobile ad sales are surging, a trend that is likely to continue.
18. 07. 2015.
Top Campaign
Most people know that Google uses a complex system to determine which results to show from a search query. What some people may not know is that this algorithm gets updated periodically.
In mid-April, Google implemented a major change, one that was focused on the mobile-readiness of websites.
While this may seem to be a small technicality, in fact it can have huge impact on anyone that depends on customers finding them through Google.
28. 04. 2015.
TAG Cloud - Subjects covered in MobiAD News
Most Popular Campaigns
---
See over 50 campaigns in the
Campaign Watch
section from Coke, Calvin Klein, Adidas, Nissan, Channel 4, Visa, and many more.
Upcoming Events
14 to 18 September, 2015
London, UK
Special Discount for MobiAD Readers!
Social Media Week London is a week long conference that provides the ideas, trends, insights and inspiration to help people and businesses understand how to achieve more in a hyper-connected world.
See more conferences in the
MobiAD Event calendar.
Mobile Application Gallery