Consulting Services
We provide the following services:
•

Strategic Workshops
on Mobile Marketing &
Advertising


•

International
Partnerships &
Business Development


•

Investment Due
Diligence &
Matchmaking

for more information &raquo
MobiAD Archives
Top Story of the Week
Every year at this time, we see many lists predicting the hot trends for the coming 12 months.
This year one of the best and most thoughtful lists we've seen comes from
Golden Gekko
, a leading mobile solutions provider in North America and Europe.
Their forecast identifies 10 key trends that will influence and shape the mobile industry in 2015. Our industry continues to evolve at rapid pace, and this list provides a lot of good "food for thought".
22. 12. 2014.
Industry News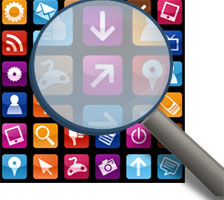 There are many reasons why a mobile app publisher may want to understand deeply the profile of their user base: to plan acquisition ads, to steer development efforts, or to help sell advertising to brands.
Based on close to 80 billion app downloads, mobile analytics company
App Annie
has released a new tool that helps publishers to gain these key insights.
21. 12. 2014.
Industry News
When
Marissa Mayer
took over the CEO spot at
Yahoo!
, she publicly stated that "Yahoo will have to be a predominantly mobile company."
"We're late" she said, "We're behind."
Now, over two years later, there are signs that Yahoo! is making inroads in the mobile space.
According to new projections from
eMarketer
, in 2015 Yahoo! should overtake Twitter to become the third largest mobile advertising platform in the US.
21. 12. 2014.
Industry News
It looks like one of the biggest trends in the next couple of years may be a huge growth in the usage of mobile devices and wearables for
fitness & health
.
Hoping to capitalize on that growth, New York startup
FitAd
has launched a mobile ad platform that promises to deliver a "curated audience" to brands, and maximized ad revenues to specialty publishers.
18. 12. 2014.
Industry News
In a further sign that an effective mobile presence is now absolute requirement for retailers - even predominantly brick and mortar stores - a recent study has found that a majority of shoppers would prefer to get product information through their phone rather than by speaking to a live sales assistant.
17. 12. 2014.
Market Resources
Mobile payments seems to have remained "on the horizon" for several years.
Products like Google-Wallet and NFC were supposed to have revolutionized payments by now, but have either faded into obscurity or are just now starting to make any serious inroads.
So the question one has to ask is - does anyone really want mobile payments?
The answer is a resounding YES, it is the Millennial generation that is likely to finally drive adoption of new payment technology.
20. 12. 2014.
Top Campaign
Every once in awhile we see a mobile-based application that is just so innovative we have to write about it.
And the "
Pay-per-Laugh
" application from
TeatreNeu
certainly fits this category.
See how a struggling theater in Spain used iPads and facial (smile) recognition to save their business!
18. 09. 2014.
TAG Cloud - Subjects covered in MobiAD News
Most Popular Campaigns
---
See over 50 campaigns in the
Campaign Watch
section from Coke, Calvin Klein, Adidas, Nissan, Channel 4, Visa, and many more.
Upcoming Events

2 to 5 March, 2015
Barcelona, Spain
The GSMA Mobile World Congress is where senior mobile leaders gather, collaborate and conduct industry business.
See more conferences in the
MobiAD Event calendar.
Mobile Application Gallery